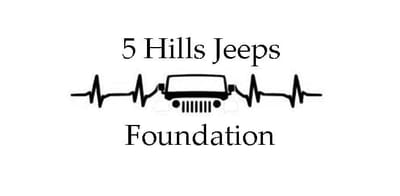 Mission
: Provide charitable and humanitarian support to nonprofit organizations benefiting children, elderly, and veterans in Texas.
Vision
: We are a nonprofit organization run by volunteers within the Jeep community. Our fundraisers and humanitarian efforts are designed to allow Jeepers from across Texas to show their support within their communities and lend a voice of hope by coming together as a family of Jeepers.
We look forward to creating long lasting relationships with sponsors, donors, and individuals inside and outside of our local communities.